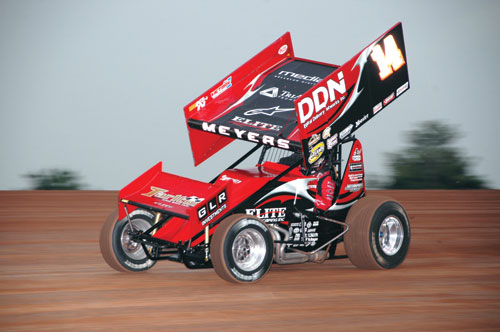 Rotorua fun with adventure…continued
Although it was just the seventh day in New Zealand and our second day in Rotorua, the range of activities that we had experienced were incredible and amazing. After spending a couple of hours at Agrodome, we headed off in the direction of Amoore Road which was less than 15 minutes drive from Agrodome to arrive at Offroad NZ – an ideal place to spend a couple of hours to enjoy some high quality pulse racing, adrenalin pumping adventure activities. Here you can test your driving skills to the absolute limit. Currently managed by the Tew family who are originally English, their passion for outdoor adventure has made this place a must visit not only amongst leisure travellers but also incentive groups who wish to have unique experiences such as climbing vertical slopes on a 4 x 4 Monster Thrill Ride or having team building challenges in a "bush camp" created with catering facilities or testing one's skill at claybird shooting.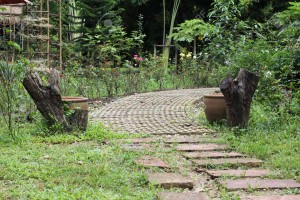 On our agenda was the 4WD Bush Safari and sprint car racing. We hopped on to a 4WD vehicle and each of us would take turns to negotiate the various challenges set in a beautiful native rain forest like environment. This included challenges such as manoeuvring of the 4WD thru' tunnel, steep slopes and negotiating waterfalls and puddles of muddy water. The interesting part is although the vehicles get dirty, you stay clean after the exciting adventure. It is a fun experience mostly seen in adventure Hollywood movies. Here you have the opportunity to be part of the act rather than being a mere spectator. Importantly, all the participants are given a comprehensive safety briefing before the adventure commences. The experience is simply exhilarating and lasts for about 45 to 50 minutes and costs about NZD 80 per person (Rs 2500 approx) with up to two persons per vehicle. You need to carry your driving license along to get started on the 4WD.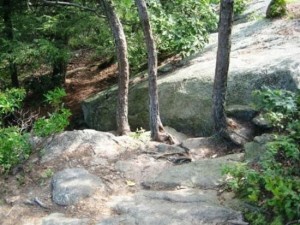 Our next activity was the Sprint Car Racing- 12 laps of the race track to experience the thrills of car racing on a concrete circuit and test your speed on these roaring machines fitted with roll cages and racing belt harnesses. It is fast, yet extremely safe and you get a print out of the lap times including the fastest lap time. It is an exciting activity for all age groups as the children are allowed to ride as passengers for free as long as they are atleast 1.5 metres in height.
We had a quick round of the place and we were impressed to find out that besides clay bird shooting, 4WD bush safari, sprint car racing and monster 4×4 thrill rides, the place also offers archery and golfing activities as well.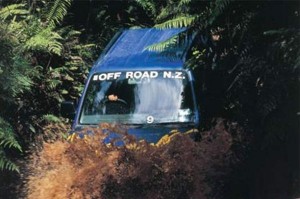 The Luge which is extremely popular at Sentosa Island, Singapore in fact originated here in Rotorua and it was in fact designed and built in Rotorua. The 3 wheel car which works on gravity has a unique braking and steering system where the rider is in full control and can maneouvre the speed of the Luge at his convenience. Over 13 million people have experienced luge rides in New Zealand itself and that itself is testimony to the popularity of the Luge which is now being offered by many countries. In Rotorua itself over 6 million riders have enjoyed the exhilarating descent from top of the Mount and then the riders are taken to the top once again on a specially designed chairlift. Skyline Skyrides offers 3 different tracks for beginners, intermediate and advanced levels ranging from 1 to 2 kilometres and the ride is scenic thru Skylines own Redwood Forest. Children under 6 years of age can ride tandem and the intermediate as well as advanced tracks offer thrills such as riding thru tunnels, spirals with exciting bends and dips although for the advanced track the minimum age recommendation is 10 years.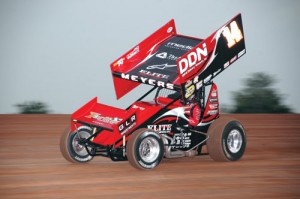 Besides the luge and the chairlift, the adventure seeker can also do a Sky Swing or take a Helicopter Ride and for those who love to take a stroll there are walking and nature tracks which offer you some spectacular views along the way. You could easily spend half a day at Skyline Skyrides and between the various rides and experiences you also have eating and shopping options as well. It is undoubtedly one of the fun places not to be missed during your visit to Rotorua.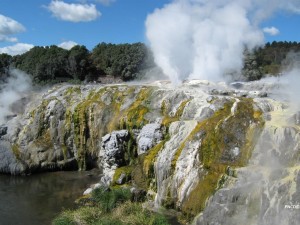 The region is one of the country's premier holiday destinations and is located 2 hours 30 minutes away from Auckland. We started from Auckland airport and headed south towards the direction of Hamilton. As we reached Bombay Hills, we turned in the direction of State Highway 2 which would take us to Tauranga. Whilst driving on highways the maximum speed limit is 100 kilometres per hour whereas in the city and urban areas the limit to be maintained is 50 kilometres per hour. After spending a couple of hours at Skyline Skyrides, within 15 minutes driving distance we arrived at Te Puia – a 5 star attraction at Rotorua for its Maori and Geothermal experience. Let me clarify here, 5 star in terms of quality and not in terms of price. At Te Puia, you get and intimate cultural experience and you can also enjoy the traditional Hangi where food is steam cooked by hot rocks in the earth. A visit to Rotorua is incomplete if you do not visit Te Puia for its geothermal experience and there is plenty to see and do here where the locals here love to share their stories, culture and beliefs. Te Puia can be visited in the day or you can experience Cultural show and dinner in the evening known as Mai Ora or the Evening Experience.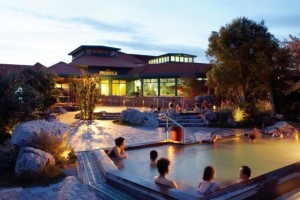 At Te Puia, you can start your tour by visiting the Whakarewarewa Valley where you see the hot geysers, hot springs and mud pools. The Maoris believed that this is the place where Gods once breathed and as a result the geysers erupt and you have steam hisses and bubbling mud pools. We were indeed lucky to have witnessed the eruption of the Pohutu which is one of the 7 active geysers and the big splash that the Pohutu made rose to a level of almost 30 metres in height.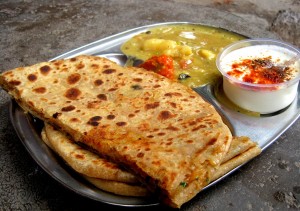 Other attractions worth visiting at Te Puia is the Kiwi House, the New Zealand Maori Arts and Crafts Institute where training is conducted in wood carving and weaving. You can also witness the Maori Cultural Performance and we not only got the opportunity to see the Haka – the traditional Maori dance being performed but also participated in the Haka .Although the Haka looks to be very entertaining, it does consume a lot of energy and you can feel the passion and pride of the Kiwi whilst performing the Haka which has become almost a ritual for the All Blacks Rugby Team prior to the start of any match to intimidate the opponent. In fact this ritual has rubbed off to teams of other sports such as volleyball and basketball as well, probably cricket being the exception!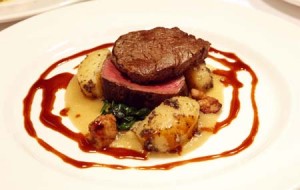 In fact, the significance of Te Puia is so prominent to Rotorua, that most of the tourism and trade brochures invariably has the picture of the bubbling mud pools of Te Whakarewarewa Thermal Valley. After Te Puia, our next stop was at one of the top 10 medical and thermal spas in the world for 4 consecutive years from 2004 onwards as per the Condé Nast Traveller magazine. I am referring to the Polynesian Spa. Located at 5 minutes walking from the CBD of Rotorua, the award winning Spa overlooks the Sulphur Bay on Lake Rotorua. Established as a privately owned company in 1972, the Polynesian Spa has 27 hot mineral pools and the Lake Spa Retreat offers a complete rejuvenating experience with a comprehensive range of spa, body and skin therapies. There are adult only pools, a family spa, deluxe bathing and private pools to choose from and the perfect way to end an adventure filled day in Rotorua is to experience one of the relaxation spa therapies be it the hydro therapy or the dry therapies starting from NZD 80 per half an hour session.] I personally opted for the Aix Spa Massage which is a relaxing massage with fragrant coconut oil under jets of warm water. Importantly, you have to pre-book your therapy as the place is extremely busy and popular and after a nice massage, you can dip into one of the 27 hot mineral pools to get rid off whatever fatigue or muscle ache you might have.
After quite a long and eventful day, what was missing is some Indian cuisine and Rotorua does have a handful of them and we visited the award winning Indian Star Tandoori Restaurant in the city centre for some fine dining to bring an end to our fantastic stay in the city of adventure and geothermal activity.
Rotorua has plenty to offer and stay of atleast 3 days is highly recommended. Besides Agrodome, Off Road NZ, Skyline Skyrides and Te Puia, a visit to Paradise Valley Springs is worthwhile for those who appreciate flora and fuona. There is also the Wai-O-Tapu Thermal Wonderland, renowned for its colourful geothermal reserve and wide range of activities including volcanic craters, boiling mudfields and limestone terraces. The Waimangu Volcanic Valley is a valley full of wonders where you can see the Frying Pan Lake – the world's largest hot stream and you can also take a cruise on Lake Rotomahana. Rainbow Springs and Kiwi encounter are other popular attractions of the regions and for those seeking further adventure can do rafting on Kaituna River which boasts of the highest commercially rafted waterfall in the world at 7 metres. You can go mountain biking at Whakarewarewa Forest or ride a horse or a 4 x 4 quad bike at Mountain Action. There's lots more in and around Rotorua which makes it one of the most popular places to visit in New Zealand.
The following morning we drove back to Auckland in quick time and had a one night transit stop in Auckland. After a 3 ½ hour ride, we arrived at the Heritage Hotel located on Nelson Street which is very close to the city centre and in walking distance from the Auckland Viaduct. After leaving our luggage at the hotel and having a quick meal at the Waterfront Café located in the Viaduct Harbour, we boarded Sail NZ on Auckland Harbour and off we were as part of the crew of the 1995 America Cup's yacht. As there are atleast 30 people on the large yacht, you have a choice of either being a passive sailor or participate as a crew and navigate the yacht including maneouvring the sail as per wind directions. It was an exhilarating 2 hour ride on seas which were quite choppy at times.
The following morning after visiting the Kelly Tarlton's Antarctic Encounter and Underwater World and a short halt at the Butterfly Creek to see the Tropical Butterfly House which hosts more than 700 free flying butterflies, we headed for the airport. I bid adieu to my colleagues who were heading back to India as I took the flight to Christchurch to explore South Island for the next 7 days. On arrival at Christchurch airport, I made my way to the International Antarctic Centre (IAC) which is walking distance from the airport.