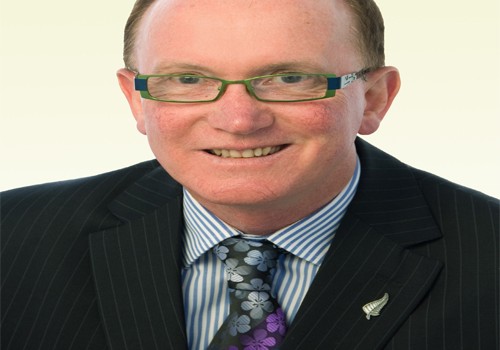 Interview with Consul General and Trade Commissioner of New Zealand
H.E. Gavin Young is the Consul General and Trade Commissioner of New Zealand in Mumbai. He has been in India since April 2010. His consular jurisdiction covers Gujarat, Maharashtra and Goa while the trade jurisdiction covers South India, Maldives and Sri Lanka.
In early 2011, his office moved to Bandra Kurla Complex which brought together all New Zealand government agencies that operate in Mumbai, the New Zealand Trade and Enterprise, Tourism New Zealand and a new New Zealand Immigration visa office. This significant investment by the New Zealand Government is part of their commitment to further strengthen their already strong relationship with India.
In this interview, Mr. Young shares with us the potential and opportunities of trade and tourism exchange between India and New Zealand.
INTERVIEW
New Zealand is a very environmentally responsible nation and also ranked as the leading nation in the Global Peace Index. How can an emerging economy like India gain from New Zealand in areas of environment conservation and renewable energy?
New Zealanders see themselves as guardians of their environment and culture. We feel it is necessary to take care of what we have for future generations. It is part of who and what we are.
We have signed international agreements on climate change and have recently introduced an emissions trading system. We have large plantation forests that produce renewable timber for the world and act as huge lungs to store carbon. Over half of those forests are currently Forest Stewardship Council certified, so that users of that wood can be assured it is from a renewable resource. New Zealand also produces 73% of its electricity from renewable sources – our aim is to be 90% renewable by 2025.
Consumers are also becoming increasingly concerned about pesticide residues on food. New Zealand has developed farming systems to produce no detectable residues on apples, while other fruits and foods have green programmes to limit residues and antibiotics in the food chain.
As a result of all of this, we have some very smart green technologies that make good business sense as well as environmental sense to Indian companies, governments and consumers.
For example, in areas of innovation in agricultural technology, New Zealand is a world leader in CNG technologies which are increasingly driving Indian public transport systems. We also have hybrid CNG/diesel technology, technology to reduce water use and renewable energy systems amongst our offering.
I would encourage business people thinking about visiting New Zealand in the future to join The Business Club, an online platform designed to connect overseas visitors with New Zealand business people in a wide range of sectors, to help them make the most of their trip: www.nz2011.govt.nz/business.
What is the perception of Indians amongst New Zealanders?
India is increasingly perceived as a dynamic, emerging economy, run by highly educated and motivated people, with the world's biggest movie industry and a world class cricket team.
For those New Zealanders who have yet to visit India, their experience is often of the 130000 people of Indian origin who now call New Zealand their home. That experience is of hard working, smart people who bring new cultural additions to New Zealand. Well-known Indians include a member of the New Zealand Parliament and perhaps best known, our Governor General Rt. Hon. Sir Anand Satyanand, who was born in New Zealand. While we both have positive perceptions of each other, we also have a lot more to discover as we get to know each other better.
Which are the key focus areas for the future that you would be looking at in your capacity as a Consul General and Trade Commissioner in India?
We plan to greatly expand our business-to-people and people-to-people connections over the coming years. Building the network amongst the Indian business community in areas where New Zealand has something unique to offer India is a key part of this. We will also be concentrating on several trade missions & raising the profile of New Zealand in key sectors.
New Zealand is one of the premier destinations for leisure travellers and the incentive market. How will your office play a key role in synergizing with Tourism New Zealand to tap the potential growth of tourism travel out of India?
India is an important market for tourism to New Zealand. The total arrivals from India to New Zealand have increased 16 percent year on year, and holiday arrivals have increased 23 percent. India has moved from being the 19th largest visitors market for New Zealand in 2004 to the 10th largest in 2009.
We work very closely with the Indian Film Industry and with cricket to promote New Zealand. The recent success of the film 'I Hate Luv Storys' is a good example of our partnership, where Tourism New Zealand and New Zealand Trade and Enterprise helped the production company to facilitate filming, and in return there was great exposure for New Zealand through the beautiful scenery and endorsements from the film stars Sonam Kapoor and Imran Khan.
What is your opinion on Namaste New Zealand (www.namastenewzealand.com) – a dedicated website generating awareness and sales for the Indian outbound traveller to New Zealand?
Namaste New Zealand is an excellent initiative targeted to the Indian traveller helping them to bridge the gap from knowing that New Zealand is a great destination, to how to access.
TRADE & INVESTMENT
What are the key trade exchange opportunities between India and New Zealand?
The qualities that define New Zealand are fresh ideas and innovation. Indian companies can bring scale, and the two together are a great combination.
Some of the key areas to work together are in the food and beverage industry, and the food supply chain; wood and green technologies; information and communications technologies; infrastructure, aviation and services and in specialised manufacturing.
To give a few examples, New Zealand produces rugged extreme short take-off and landing aircraft, that are already operating with the UN in Nepal and would have real application in India for servicing remote areas – useful for everything from mining and tourism, to government officials and cargo, and reduce the costs where helicopters are used. New Zealand also has software that civil aviation ministries can use for clocking the revenue from airlines that over-fly the country.
Which are the potential growth areas in terms of trade and investment that both countries could benefit from in the future?
India and New Zealand currently have a two-way trade of over $1 billion. While we have had a great bi-lateral relationship for many years, there is a lot more depth and understanding of each other to be added.
We are coming up to the third round in our Free Trade Agreement (FTA) negotiations with India and we know that a comprehensive FTA can make a huge difference to trade. We signed a comprehensive agreement with China in 2008 and have seen two-way trade skyrocket. China is now our second biggest trading partner, while India is our 11th biggest trading partner.
EDUCATION
Indians often travel abroad for higher studies. What are the education opportunities and areas of learning for Indian students to pursue in New Zealand?
New Zealand offers a welcoming environment to Indian students, with more than 8000 Indian students currently studying there. We have 8 top quality universities all of which are research-based and government-owned, and 20 Institutes of Technology and Polytechnics (ITP's) that focus on practical, skills-oriented training in areas such as hospitality and tourism, design, ICT, nursing, fashion and many others. New Zealand also has a number of Private Training Establishments (PTE's) which are quality controlled so students can be confident that their qualifications are recognised globally.
New Zealand is also recognised as a world leader in the development of its education system, from early childhood through to tertiary education. More than two decades of reform across all aspects of teaching, learning, assessment, and management have transformed New Zealand's education sector and set the bar for change in many other countries. In particular, New Zealand is an acknowledged world leader in teacher training and professional development.
New Zealand also has a modern and highly regarded workforce training system that gives growth industries the skills and knowledge needed to be globally competitive. Training of airline pilots is one example, where quality training systems together with varied weather, terrain and relatively un-cluttered skies produces pilots that are highly sought-after by international airlines, including here in India.
ABOUT THE EXPERT
Which places have you travelled to in India and what has been your experience of India so far?
India is an amazing, energetic and dynamic nation. While I have been to India many times – the first being in 1982 – I still have lots to explore in India.
My work programme has mainly taken me to the major metros, some of which I have not been to before and have really enjoyed discovering, such as Bengaluru. I also have some personal travel planned over the winter, starting with Kerala in November. I am looking forward to that.
Which is your favourite holiday destination in New Zealand?
My favourite holiday destination is definitely the unspoiled natural beauty of the West Coast of the South Island, with its original native forests, wild coast, rivers in which salmon come to breed, glaciers, picturesque reflecting lakes, mountains, penguins, seals, adventure activities and very genuine, honest people. It is also increasingly becoming a place where artists are making their homes.
What are your hobbies and interests?
I like to keep fit through swimming and going to the gym. I enjoy travelling to interesting 'off the beaten track' destinations that may involve trekking. I also enjoy music, movies and reading books.
I think that people need a creative side and for me, it is cooking when I have time and gardening when I am living in New Zealand – I love watching things grow.
In India, I am also busy with Hindi classes although my Hindi is not very good.
PARTING MESSAGE
New Zealand is serious about its engagement with India. We have a lot to offer each other and a lot to discover about each other. We are a resourceful nation with high levels of innovation in our products and services that make us a good fit with Indian business.
From New Zealand's side, we welcome Indian tourists, students and migrants. New Zealanders are also good people to do business with. We are open, friendly, culturally sensitive and uncomplicated. Coming from a country that Transparency International ranked number one in 2009 on its Least Corrupt Countries Index, we are an easy country to do business with and our people make great business partners.
My job is to help expand those connections and partnerships.