Exploring Auckland the City of Sails
My first visit to New Zealand was in the peak of New Zealand summer in December and unlike the summer in India where the scorching sun is beating upon you, the temperatures in New Zealand during summer are pretty moderate, around the mid – 20's Celsius. If you were planning a visit during our summer holidays which is autumn or the beginning of winter in New Zealand, the autumn hues are truly spectacular and a sight to die for.
New Zealand , in the Southern Hemisphere experiences climates opposite to what we experience in India – the winter months are from June to August, followed by Spring from September to November, Summer from December to February followed by autumn from March until May. As the climate is very rarely extreme –either in winter or summer and places like Nelson receives sunshine almost all year round, New Zealand is pretty much a year round destination to visit.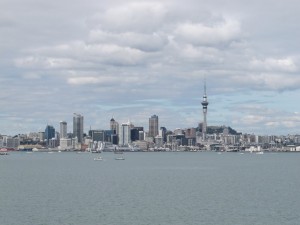 When you look at New Zealand on the map and its proximity to Australia, you might think of combining both these countries which is not what we would recommend. As the diversity that New Zealand offers across its three islands – it is a stand alone destination that you need atleast 3 weeks or even more to explore.
I started my visit in North Island in December 2006 with a group of other Kiwi Specialists and we flew on Malaysian Airlines with a transit stop in Kuala Lumpur. New Zealand has flight connectivity from India via Singapore, Thailand, Hong Kong, Malaysia and South Korea (as on September 2013) . The average flying time is between 16 hours and 20 hours including transit and it may be a good idea for you to break your journey on the way back from New Zealand. Most airlines fly in and out of Auckland, whereas Singapore Airlines also have flights to/from Christchurch in the South Island.
To optimize your flying expenses, it is best advised to plan your holiday for atleast a fortnight if not more as the right balance of a holiday is one where your length of stay should be equivalent to the flight duration to reach your destination.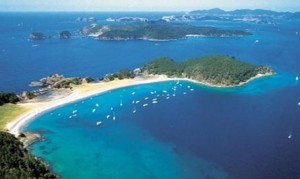 We arrived in Auckland – the gateway to North Island and New Zealand , also known as the city of sails. If you are transiting Australia to enter New Zealand it is important to have a transit visa for Australia or else you may be denied onward passage to New Zealand.
One of New Zealand's greatest asset is its relatively geographical location – one of the reasons that the air you breathe in is so pure as it is a country known for its lush vegetation, farming and natural beauty and major parts of the economy are dependent on the country's environment. Less than 10% of the world's pest and disease occur in New Zealand and for this very reason, there are restrictions on importing food, plant and animal products and our Destination Experts should be able to advise you items to avoid before your travels.
On our arrival we check-in at the SKY CITY HOTEL – centrally located in Auckland's CBD , 45 minutes drive from the airport and in a complex that houses two hotel properties, a casino and the Sky Tower – the tallest manmade structure in New Zealand- known for the adventurous Skywalk and Skyjump as well as a stunning view from its 360 degrees revolving restaurant.
Auckland and its environ has lots to offer and you could easily spend a couple of nights in Auckland. Auckland has over 1.5 million habitants which is more than 1/3rd of the 4.4 million population of New Zealand. Within the area there are 21 regional parks, 50 volcanic sites and a coastline of over 1600 kilometres. The CBD is a good location to stay stretching from the Sky Tower down to Wellesley Street and up to Queen Street – which is the main area for shopping.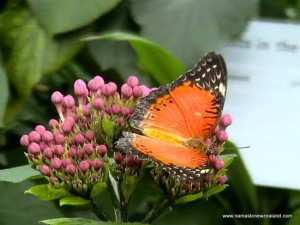 A visit to Auckland is incomplete without a sail boat experience and during my visit , we had the opportunity to sail on an ex-America's Cup Grand Prix racing yacht which was one of the highlights of our stay in Auckland.
Whether it is a Maori Guided Walk, or a visit to the Fish Market on Jellicoe Street, or a sailing course on the Waitemata harbour or a bush and beach half day wilderness experience on a historic luxury launch, Auckland has a wide variety of options for the discerning traveller. The Dolphin and Whale Safari Expeditions or a visit to Snowplanet – an all year indoor snow resort or a spa at Spa du Vin at the Heritage Hotel are some other interesting experiences that Auckland has to offer. For wine lovers, you needn't go out of the city centre as in the city itself you have New Zealand's Winemakers Centre where you can do souvenir shopping and take back wine gifts at the corner of Victoria and Elliott Street which is within walking distance of Queen Street- the main shopping street in Auckland. For those who miss out on the South Island and the International Antarctic Centre, you have the Kelly Tarlton's Antarctic Centre in Auckland. There is also a Butterfly Park which is very close to the airport.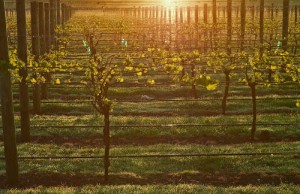 During my visit , I got the opportunity to visit the Sky City Complex . Here you could spend an entire day as there are lots of activity which are open up to the wee hours of the morning. The complex itself besides its two casinos, has an east day spa, a rooftop pool and gymnasium where you can burn your calories after eating at any of the 17 restaurants, cafes or bars. The complex has a theatre as well as a convention centre and live entertainment as well. The highlight of our stay at Skycity was the visit to the Sky Tower . We were fortunate to not only get a clear day but also we could see a rainbow across the horizon. The Sky Tower is 4 metres taller than the Eiffel Tower in Paris and stands at 328 metres. The Sydney Tower in Australia is at 324 metres. At the Sky Tower, there are three viewing platforms which offer breathtaking views of the city. The Sky Tower is truly an architectural wonder as it is made from 2000 tonnes of reinforced steel and can withstand winds of upto 200 kmph.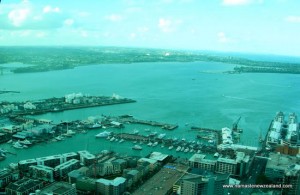 In a mere 40 seconds you can with the help of three glass towers reach the Main Observatory Level located at 186 metres and right below you have the Sky Lounge Café where you can enjoy a coffee and get a fine view of the city. Orbit is Auckland's only revolving restaurant located at 190 metres and to get a night view of the city, you can even enjoy dinner at the Observatory Seafood Buffet Restaurant located at 194 metres and is well known for serving the finest seafood in New Zealand. The Observatory is the highest dining location in New Zealand. The adventurist can do a vertigo climb which takes 15 minutes and takes you up to 50 metres to reach the height of 270 metres, nearly 1000 feet above sea level.
The Sky Jump is one of the high adventure falls from a height of 192 metres and in mere 14 seconds and at a speed of 85 kph you can reach nearly ground level and you come to a gentle halt. Unlike bungy, you do not hang upside down but you are tied to a harness and all you have to do is jump and the ground rush is unbeatable. This 630 feet jump is New Zealand's highest jump and is ideal for daredevils who love life. Even Tom Cruise couldn't resist from Sky Jumping during his visit to the Sky Tower. If your adrenaline has not reached an all time high after the Sky Jump, not too far from the Sky City you can try the reverse bungee where you are suspended by elastic cords and by a push of a button, the chair wherein you are seated leaps into the air and there is an upward thrust which is quite reverse to the Sky Jump.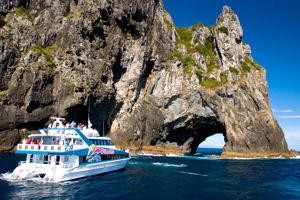 I was already looking forward to going to Rotorua which was part of my itinerary as I had a few of the adventure activities lined up for me including Sky diving, Bungee Jumping and a few other high adrenaline activities.
Later that evening, we went to the Viaduct Basin or the Waterfront which is the best place to be in the evenings with the cafes and bars lined up and you get a lovely view of the harbour with hundreds of sail boats as well as high speed boats docked along the shore.
Auckland has several Indian restaurants and we dined at the Tagore Restaurant which is in the heart of the Viaduct Basin. Thereafter, we visited the coolest place in Auckland which goes by the name of Minus 5, now renamed as Freddy's Ice house. Located at the Princes Wharf on Quay Street, Freddy's Ice House truly offers a unique experience – a not to be missed place when in Auckland. This unique ice bar is the invention of two Kiwis – Barry and Lenin, who found themselves driving across Russia to meet up a friend. These intrepid travellers were driving in extreme climate on icy plains and the car came to a halt. On close inspection, they found out that the radiator had a problem as the water was missing and they were stuck in ice and surrounded by snow.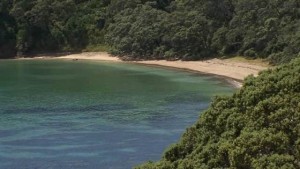 Lenin, removed the car door window and came up with an idea of using it as a magnifying glass and when the sun rose in the morning, it melted the ice, the water of which was used to fill the radiator and they were off in the morning. Sitting in the car without the door, the temperature further dropped and Lenin gasped "it's got to be below zero" as he had another beer to which Barry added that "it's bloody Minus 5 and the beers are frozen and asked Lenin to pass the vodka. Lenin added "Of course, the vodka, you want to hear a crazy idea Barry and the crazy idea was to start the Minus 5 ice bar and possibly the franchisee was sold over the years and now you can visit Freddy's Ice House.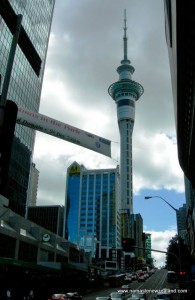 The amazing experience begins from the front desk where you are handed over a cool gear comprising of an overcoat, a hat, shoes and gloves which you can wear over your clothes and you are all set to enter the ice lounge where the temperature is maintained at -5 degrees celcius. On entering the lounge, you are handed over your drink in the glass which is frozen in ice and you can enjoy your drink in extreme temperature and at the same time have a look at the various ice statues that surround you in various shapes and sizes.
The experience of surrounding yourself with nearly 18 tonnes of hand sculpted ice including the walls, the bar, the sculptures, the seats and even the glasses in which you can enjoy a vodka based cocktail truly makes it a chilling experience and at the same time delights your senses.
Our next stop the following day was at PAIHIA – the gateway to the beautiful Bay of Islands in Northland
Interesting facts about Sky Tower:
Sky Tower was constructed in 2 years and 8 months using 15000 cu.m of concrete, 2000 tonnes of reinforcing steel, 660 tonnes of structural steel and 170 tonnes in the mast.
You can travel up the Sky Tower by lift in 40 seconds which is 4.6 metres per second.
Sky Tower weights 21 million kilos which is equivalent to the weight of 6000 elephants.
There are 1267 steps from the base of the Sky Tower to the Sky Deck and it would take a person 29 minutes to reach the Sky Deck walking at 4 km per hour.
The glass floor panels of Sky Tower are 38 mm thick and are as strong as concrete.
Sky Tower regularly treats visitors to the city as well as local Aucklanders with stunning lighting displays for special occasions like Christmas, the Sky City Starlight Symphony, outdoor concert and major local events.